Axilor kicked off its Round Table series with a panel discussion on Healthcare to seek solutions to the challenges to innovation and entrepreneurship in healthcare to deliver significant improvements in health outcomes.
The panel discussion was moderated by Prof Tarun Khanna, Director, South Asia Institute — Harvard University & Jorge Paulo Lemann Professor — Harvard Business School and other eminent members of the panel were Dr. Paul Salins, Medical Director & Vice-president, MSCC and Narayana Hrudayalaya MH; Dr. Taslimarif Saiyed, COO — C-CAMP, National Centre for Biological Sciences; Dr. Satchit Balsari, Physician and a Visiting Scientist at Harvard School of Public Health; Mr. Sidhant Jena, Founder & CEO — Janacare, a healthcare start-up and Mr. Viren Shetty, Senior Vice President — Strategy & Planning, Narayana Health.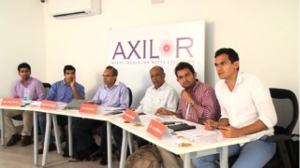 There was a consensus among the panelists on the need for a significant fix in Healthcare in India, and the belief that lack of improvement in healthcare outcomes can rob the country of its demographic dividend.
India significantly lags other comparable countries in access, affordability and most importantly outcomes. The dismal state of healthcare capacity is compounded by a high incidence of chronic and non-communicable diseases.
The healthcare system is in need of innovations that will solve the problems of affordable access, achieve break-through improvements for chronic illnesses, harness the potential of preventive healthcare or improve the efficiency of providers.
While the need for innovation in healthcare sector makes it ripe for entrepreneurial disruption, it does not attract as many entrepreneurs as some of the other consumer tech sectors and the ones which start are beset with problems at different stages of their start-up journey.
The panel also explored opportunities to create an impact on the engagement paradigm between various stakeholders in the Healthcare community — Entrepreneur and the Hospital, Entrepreneur and the Scientists, Entrepreneur and the patients, and finally the Entrepreneur and the Clinicians.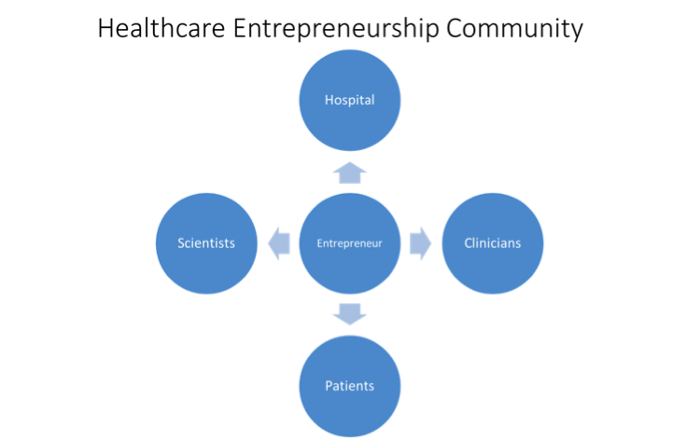 The panel concluded that there are opportunities to transform and disrupt Healthcare in India, however the entrepreneur needs support at various stages of the start-up journey. The panel also came up a number of possible ideas and possible interventions that will help entrepreneurs improve their odds of success.
For example how can we direct the efforts of innovators and entrepreneurs to solve some of the most critical problems through a process of directed efforts — educate folks on the problems? Explore an active entrepreneurship model versus the passive model that is common in the valley?
The possibilities are exciting — we have an opportunity to make a difference, change how we care for our people, we at Axilor are keen to support innovation and entrepreneurship in Healthcare.
In the coming weeks Axilor will post a thread of inputs and ideas for entrepreneurs, to build traction on approaches to innovation and entrepreneurship in Healthcare, we will also add footage of the roundtable discussion. Stay with us this will help you make your ideas real.
< back to BLOG HOME