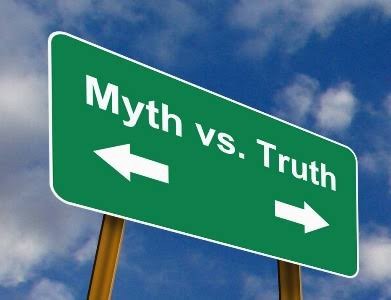 Running the largest accelerator program in the country, we get not only hundreds of startup applications but equally high number of questions from founders. The questions make three things clear,
1. The founders carry several notions about accelerator programs (most of them unflattering for accelerators!)
2. They are not quite clear in their own minds on what they should expect as outcomes from an accelerator program
3. They find it very difficult to distinguish different types of programs or which would be best suited for their startup.
There are articles every week espousing opinions on lack of 'successful' startups coming out of accelerator programs in India or on semantic distinctions between incubators and accelerators. But few of them focus on founders and what they should demand from a program or how they should decide. Based on the most common questions which we repeatedly get asked, here is an attempt to bust some commonly held myths by founders on accelerator programs complemented with data from Axilor's own experience.
MYTH 7
ACCELERATORS ARE FOR IDEA STAGE STARTUPS AND YOUNG, INEXPERIENCED FOUNDERS
Most founders tend to look at accelerator programs as being most relevant for idea stage startups. Nothing could be farther from truth. The gestation period for moving from an idea to validating whether it is something people want and are willing to pay for is possibly the most unpredictable. To get real acceleration and become investible, startups in early stages of traction will be far more suitable to benefit from a good accelerator program.
90% of the startups in Axilor's last cohort had already launched and were at different stages of pilot to post revenues.
On age and experience, it is tempting to equate young age with entrepreneurial success. But absolute age matters less than the experience relevant to the problem the startup is addressing.
On an average, most founders admitted into our program have spent 2 years working on the problem, honing their proprietary insights. While we have both fresh graduates and very experienced folks, the median experience is about 6 years and most of them come with prior startup experience.
MYTH 6
IF MY STARTUP IS ALREADY MAKING REVENUES, THEN AN ACCELERATOR PROGRAM IS NOT USEFUL
Early revenues can be misleading. As most venture investors will vouch, the search is not for early revenues but early proof of scale.
More than 50% of startups in our last batch were post revenues with revenues ranging from 2–7 lacs per month. By the end of the program, they accelerated 2–3x traction and revenues but more importantly found the path to product-market fit.
MYTH 5
AN ACCELERATOR PROGRAM IS SOME FREE CREDITS, FREE SPACE AND A DEMO DAY
Free credits and free space are not such a bad deal if they help you save on some real burn. But the problem is when you merely get these and nothing more. And then there are demo days! Most investors have specific investment themes and would like to meet startups that fit those. And Demo Days force everyone to meet everyone, reducing relevance.
At Axilor, startups get 4X more benefits through exclusive partnerships and there is no Demo Day. Most investor meetings are one-on-one, helping startups get face time and feedback from investors.
MYTH 4
BEING PART OF AN ACCELERATOR IS A NEGATIVE SIGNAL TO VCs
Last few quarters have seen a fall in seed deals. As VCs increasingly set aside capital towards earlier stage startups, they are looking actively at a qualified pipeline of seed deals.
Being part of a well run accelerator program improves discoverability among VCs.
Last quarter alone, more than 35 VC firms visited Axilor to meet our startups with each startup managing to meet 4 VC firms on an average.
MYTH 3
BUT THE ACCELERATOR PROGRAM DOES NOT FUND
Many accelerator programs do not offer funding but merely provide 'investor access' at the end of the program through a demo day. The few that do are able to support only a small round with no ability to do follow-on's. While funding is important in early stages, what is also equally important is how well the early investor can support you in the next few rounds.
At Axilor, every graduating startup gets an opportunity to participate in Axilor's Pre-seed funding program. Most startups — more than 60% of them and that is 10 times the industry average — end up raising a much larger round with VCs and other seed funds made possible by the extensive access through Axilor's investor partner network. We also participate in the follow-on rounds through our seed fund program.
MYTH 2
ACCELERATORS DON'T TELL ME CLEARLY HOW MY STARTUP WILL BENEFIT FROM THE PROGRAM
For any ambitious founder, they should demand 3 outcomes — what is the acceleration and business growth, what is the exit momentum and whether they hit their important milestones, including funding.
Most startups in Axilor's program accelerate their progress 3X, exit with a significant business momentum and secure funding (average Rs.2.5cr) that gives them a capital runway of 12–15 months.
MYTH 1
THERE ARE NO GOOD ACCELERATOR PROGRAMS IN INDIA
It is true that India does not have good accelerator programs that operate at the same scale and predictably improve odds of success of startups as some of the global ones. But there are several new models and platforms emerging and choice for founders is growing.
Axilor's batch of 20 startups was the largest in the country and the success metrics of the graduating startups sets a benchmark for such programs, making it a logical choice for ambitious founders who care about their startup's success.
Other advanced startup ecosystems have demonstrated that good accelerator programs are an essential part of the startup ecosystem and play an important role in building a sustainable pipeline of early stage startups. Over a period, successful graduates who have come from these programs and the strong founders' community that these accelerators have built have created a virtuous loop that allows them to get better with time. In India, the lack of successful graduates is more symptomatic of the lack of good programs. Now, this is changing. At least, at Axilor — one batch at a time!
Axilor's call for applications for its Winter Batch close early next week. Startups in consumer-tech, enterprise, health-tech, fin-tech and deep-tech can apply.
< back to BLOG HOME